June 12 2017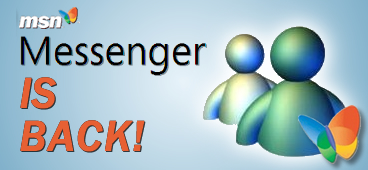 MSN is back on track with Escargot! This Escargot MSN Server is available and a replacement for the now obsolete MSN servers.
Come and Join in!

Escargot Website (official)


MessengerGeek Forum
MSN Messenger
Fun, easy, cool and best of all, free!
Connect with your friends. Below you will find the download link to the MSN Messenger.